Who Are We?
We are a community based organization that offers classes in tabla, bharatnatyam, presents concerts and brings the community together for fund raising events.
Trained initially under late Guru K. P.P Thampi from the age of five. Oindrila honed her dance skills further under Legendary Guru Khagendra Nath Barman, one of the most senior disciples of Guru Rukmini Devi Arundale, Founder of unique "Kalakshetra"Style (Bharataatyam).

Oildrila Roy Mallick
Intensive training since the age of 5 under eminent masters including uncle Montu Mallick, Professor Dhabol Bandyopadhyay, Shri Uttam Chakraborty and currently, Living Legend Pandit Swapan Chadhuri have shaped Indranil's rich repertoire.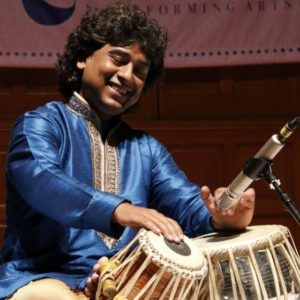 Indranil Mallick
MUSIC. CULTURE. COMMUNITY

Arts and Community
We present concerts to raise funds for our community meals, providing clothing and offering arts scholarships in Sonapur, West Bengal, India.
More information
If you would like more information about our classes or community work please email shabdam108@gmail.com or call +91-9804441603